Looking for Auto Finance in Farmington?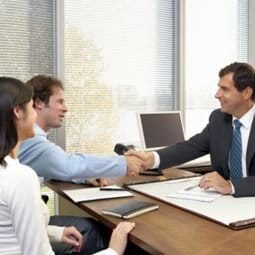 Whether you're shopping for a new Ford vehicle, or browsing our used inventory if you're in the market for a nicer, newer ride, it's likely you have auto finance on your mind. And it's for that reason that our dealership provides Livonia and Novi drivers with a competent finance team ready to help you with your auto finance needs.
Our finance team is well-versed in the world of auto finance. Which is why many area drivers choose to count on our Ford dealership to be their friend in the automotive industry. We are prepared to go above and beyond to ensure you get the best vehicle, both for your lifestyle and for your budget.
Increase Your Buying Power with Our Finance Team
The last thing you should have to worry about when it comes to buying a new vehicle, is settling on something that you don't actually want. If you are a driver in need of a car, truck or SUV, when you utilize the expertise of our finance team, you can likely get the buying power that you need to make your purchase possible.
Our team understands the unique needs of Southfield, Livonia, Redford, Westland and Plymouth MI drivers, something that you're likely to appreciate. We can help you determine if a new Ford lease or an auto loan is the right decision for you. Whether you're shopping for a new Ford F-150 or a used Ford vehicle, we're well-equipped to help you with the buying process.
Let Us Help You with Auto Finance Near Farmington Hills
At our dealership, we believe in a transparent finance process. We'll answer any questions and concerns that you may have during the finance process. That way, you have a strong sense of confidence in the financing that you are receiving from our finance center. We don't want you to leave our store feeling unsure, so we take steps to avoid that situation from happening.
We Encourage Area Drivers to Apply for Financing
Whether you're just starting the shopping process or you've identified models that fit what you're looking for, applying for financing is something that you should do. Our online form makes the application process efficient and simple, so you can quickly see just how much financing that you qualify for.
If applying online isn't for you, you can contact our finance center to set up an appointment. When you visit our dealership in person, you can speak face-to-face with our finance team. Which is something that many Southfield, Livonia, Redford, Westland and Plymouth MI drivers enjoy doing. Once you visit us, you'll get a full understanding of how hard our dealership works to satisfy your automotive needs. We work with a variety of lenders to help you get the rates and terms you need on your loan or lease. Which may help you get a lower monthly payment on your vehicle. Which is something that your wallet is sure to appreciate.
Are you ready to benefit from our auto finance expertise? Once you apply for financing, you'll be well on your way to getting a nicer, newer ride that you can appreciate for the many miles ahead.
Don't Settle on Your Next Automotive Purchase
Is it time to improve your time behind the wheel? That next new Ford model starts with receiving financing from our finance center. Whether you're shopping for a new Ford car, truck or SUV, you can benefit from our finance center by applying for financing with us. Once you apply, you'll be that much closer to driving ho